KINE INDUSTRIES, LLC
Regular price
Sale price
$10.00
Unit price
per
Sale
Sold out
150mg CBD Per Package
(6 Individually Wrapped 25mg Lozenges)
500mg CBD Per Package
(20 Individually Wrapped 25mg Lozenges)
Clean and simple:  Pure hemp-derived CBD isolate grown and processed in the United States in a fast-acting, easy, and discreet lozenge form.
Convenient
Contains no sugar
All-natural flavor
Vegan and gluten free
Ingredients:  Isomalt (derived from beets), Water, Hemp-Derived CBD Isolate, Natural Lemon Oil, Citric Acid
View full details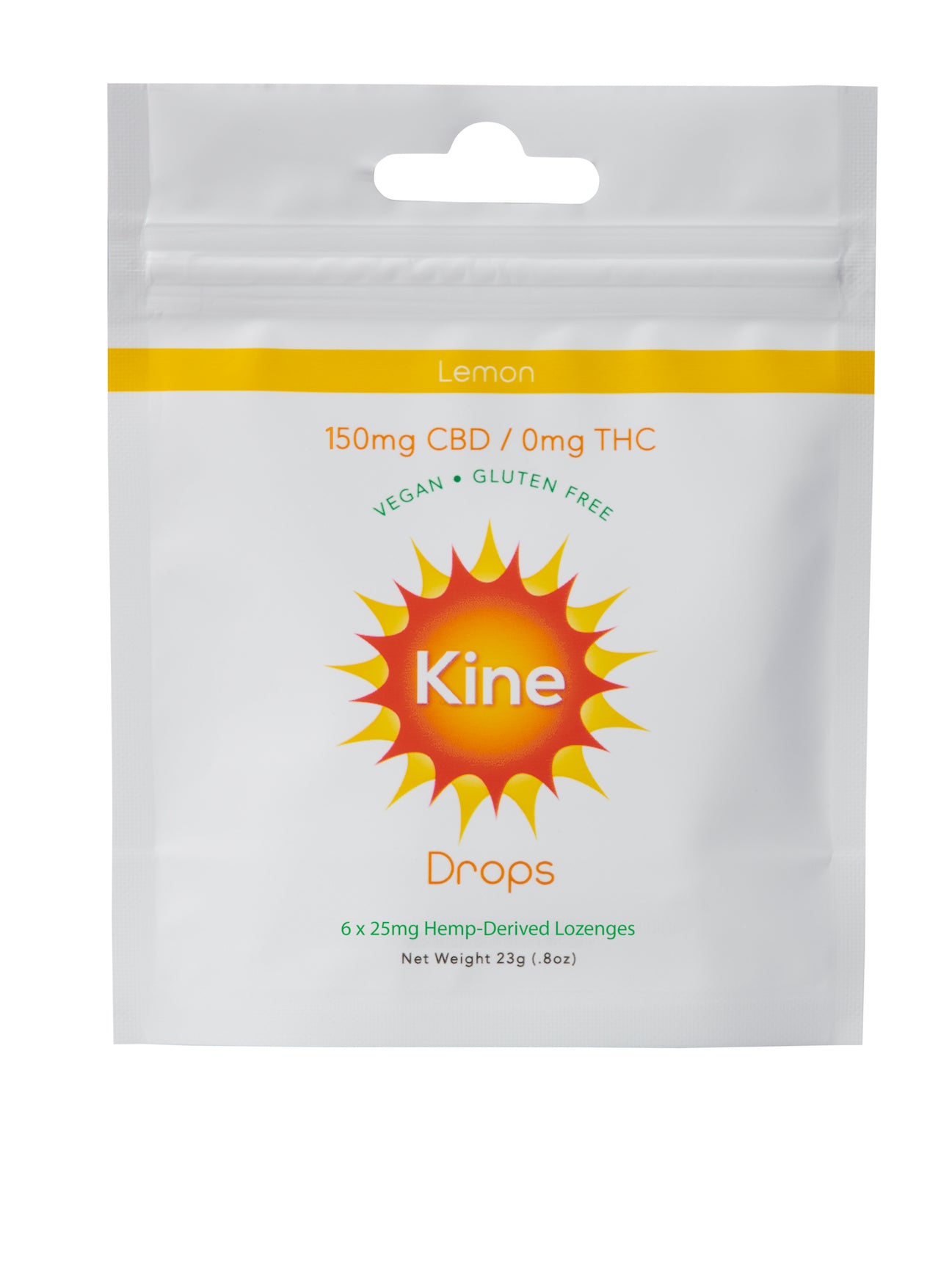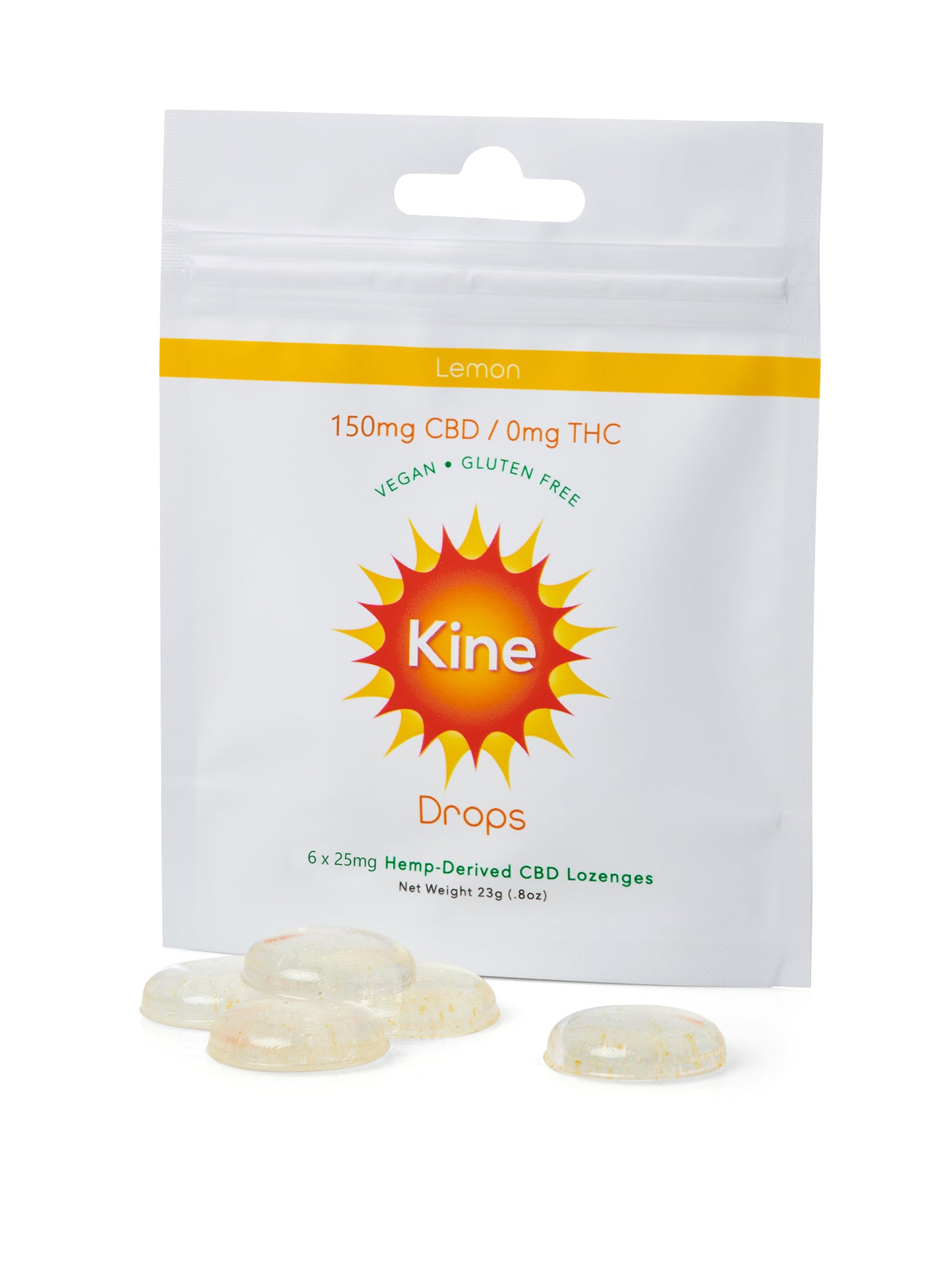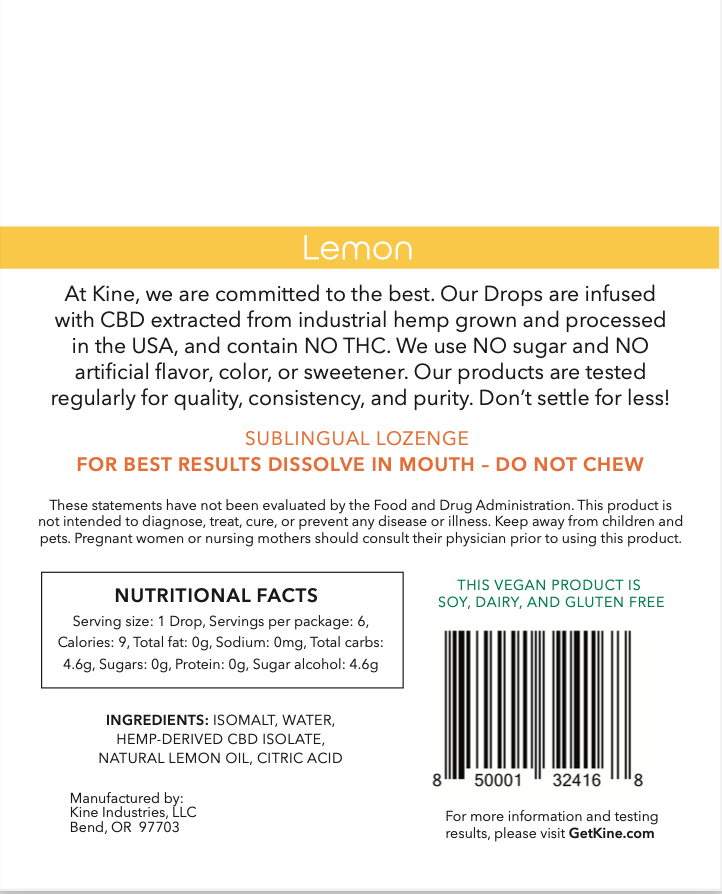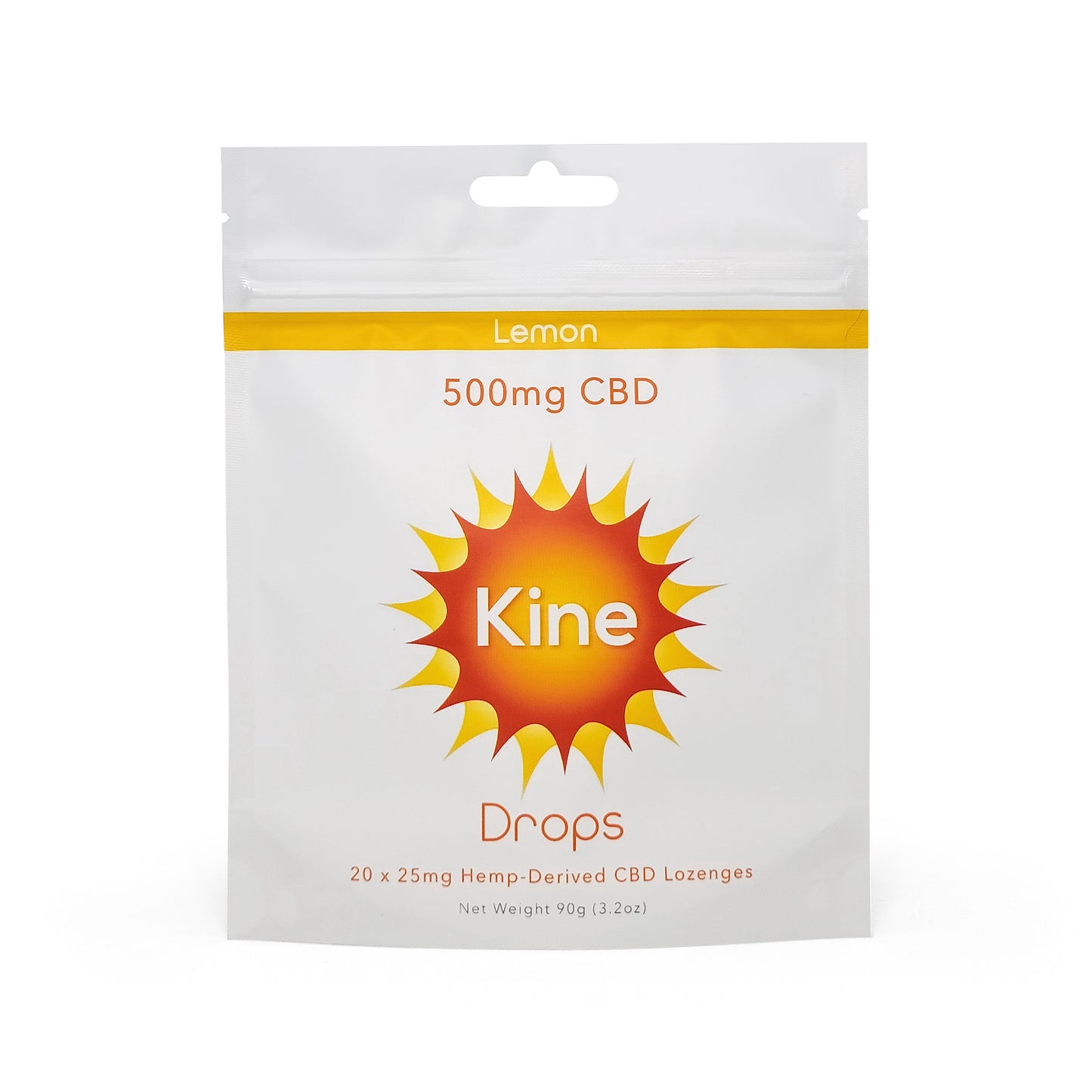 FAQs About CBD Lozenges
What are CBD Lozenges?

CBD lozenges are small, dissolvable hard drops or pastilles that are infused with cannabidiol (CBD).  They are taken orally by placing them inside the buccal (cheek) so that the CBD dissolves  sublingually . They offer a convenient and discreet way to enjoy the benefits of CBD. With Kine's precision formulation, our CBD infused lozenges ensure a consistent dosage every time.
How do Kine's CBD Lozenges differ from other CBD products?

Kine CBD lozenges are carefully crafted for optimal absorption and a pleasant taste. Our 100% commitment to top-notch quality ensures that our lozenges stand out in terms of purity, potency, and efficacy.  Moreover, Kine is one of the few companies that focusing  primarily on sublingual administration - making us the experts in this convenient and discreet method of delivering the right amount of CBD for our customers.
How do I take a CBD Lozenge?

Simply place a lozenge inside the buccal (cheek) and let it dissolve. The CBD is released and absorbed sublingually and through the cheeks. Kine's lozenges are designed for slow dissolution, ensuring a steady release of CBD.
Are CBD Lozenges safe?

When sourced from reputable brands like Kine, CBD lozenges can be safe for consumption. Our tinctures, lozenges, and other products are subjected to rigorous third-party testing to ensure safety and quality. That said, you should talk to your medical provider to confirm if CBD is safe for your individual use.
How quickly will I feel the effects of Kine's CBD Lozenges?

Typically, users begin to feel the effects within 15 to 20 minutes after taking a CBD lozenge. However, individual experiences may vary. With Kine's sublingual administration, our customers often report faster and more noticeable effects.
What are the benefits of using CBD Lozenges?

CBD lozenges may provide relief from anxiety, pain, and inflammation, among other potential benefits. Kine's premium quality ensures that users get the most out of their CBD experience.
How many CBD Lozenges can I take in a day?

We recommend you start with one dose and see how that amount works for you. .  Because our CBD lozenges contain no psychoactive ingredients, you can take more if you feel you need it.  However, it's advisable to start with less and adjust as needed.
Are Kine's CBD Lozenges THC-free?

Absolutely. Kine CBD lozenges are crafted to ensure that they contain 0% THC, offering only the benefits of CBD.
Can I take CBD Lozenges along with other medications?

While CBD is generally considered safe, it's always a good idea to consult with a healthcare professional before combining CBD with other medications.
Why choose Kine's CBD Lozenges over other brands?

At Kine, we pride ourselves on delivering high-quality, consistent, and reliable CBD products. Our lozenges are formulated with the utmost care, ensuring that our customers receive nothing but the best.